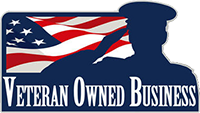 Locally owned and operated, Jungle Computer LLC., is a Small Business Owned By A United States Military Veteran that covers the Wilkes-Barre, Scranton and Hazleton Pennsylvania area. Because we are local we can provide you a varied range of Internet technology solutions in person.
With expertise in computer sales, service and support, networking, Web design, Web hosting, Website advertising and database development, Jungle Computer offers your business a full-service technology solution.
With the shift of many computer companies from the home and small business computer user to the large business customer, the home and small business computer user is increasingly being left behind. While being open to large business purchases, Jungle Computer promises to never lose sight of why we started our company.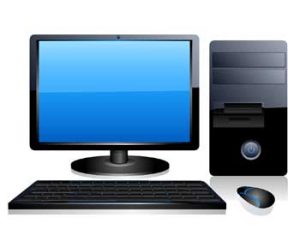 We offer quality service, support & computers at competitive prices. Jungle Computer offers quality computers, monitors, peripherals, power protection devices, Tablet PCs, All-in-One PCs, networking products, input devices, data storage products, hardware and software, backup solutions and a comprehensive warranty with every computer.
We offer all types of custom built computer systems, computer repairs, upgrades, data recovery, networking, configuration, security along with wireless installations services in our office or on-site to both home and business users in the Wilkes-Barre, Scranton, Hazleton Pennsylvania area.
We are your local virus, spyware and malware removal and prevention specialists.
---
SERVICES
We repair and upgrade almost all brands of computers, including mass-merchandised computers sold at box stores like, Hewlett Packard/Compaq, Packard-Bell, e-machines, and others, mail order and on-line brands like, Dell, Gateway, Alienware, etc., Custom-built white box and clone machines, and any computer sold like, Frontier, Acer, Apple, Inteva, KDS, Magitronic, Samsung, Hyundai, Leading Edge.
At Jungle Computer we repair them all quickly, affordably, and professionally.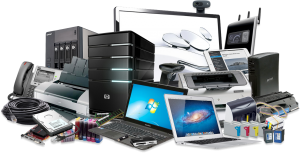 Some common computer repairs include virus/spyware removal, replacement of damaged parts, debugging errors in applications, operating system fixes/reinstalls/upgrades, Internet access issues, networking issues, and upgrades of all kinds. We work on almost any computer-related problem, Virus/Spyware Removal, Data Recovery, Computer System Set-up, Computer System Tune-up, On-Site Services, In-Store Services, Home Networking, Business Networking, Wireless Networking, Security Systems, Outsource IT Services, Computer Consulting, Surveillance Systems, Remote PC Service/Monitoring. Spyware and virus infections, Modem and Internet access problems, Microsoft Windows errors (OE, illegal operation, etc.), Video Card corruptions and anomalies, Crashed hard drives, Bad motherboards, System lockup, Blue screen, CD-RW DVD-RW and optical drive malfunctions, Sound problems, Blown power supplies, IRQ and DMA conflict resolution, Water, liquid, lightning and surge damage, Network access problems, computer noises, Legacy systems, Hardware and software upgrades of all kinds.
Regardless of your Internet issues, we will assist you in resolving them all. Whether it is Internet setup, installation, debugging, or email and/or browser issues, our technicians will get you up and running. For home or business, Jungle Computer will fix your Internet so it is working for you.