Website Design | SEO | Email Marketing | WordPress® | SiteLock

We have listed below some of the most frequently asked questions in connection with website design, computer repair and sales; along with answers. If you have a question that is not answered here, or you want to talk to us about, please feel free to contact Jungle Computer to discuss your requirements.
How long will it take for my web site to be designed?
The timeline of your website design project is often dictated by you. If you have a deadline in mind we will endeavor to meet it for you. The most common delay in the creation and completion of a new website is waiting for content (text/images) to be sent to us from you.
Once my website design is completed what after sales service do you offer?
We fully support any website we design and are always available should you encounter any problems or require any enhancements. We offer web site maintenance so that your website never get out of date.
Do I have to keep my website with you forever?
You may move your website to another web hosting company at any time. Once your website design is done, we send you a copy of the website on CD "if requested".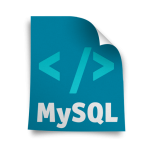 I run a small/medium size business and want an online presence to promote my business in a professional manner to new customers and to provide a more professional image to existing customers?
You need a professionally developed website, a domain name, and hosting. You also need the website uploaded onto your hosting account and promoted to major search engines.
If I choose a Content Management System (CMS) can I be sure that my web pages are "Search Engine Friendly"?
All the web pages created are Search Engine Friendly. Our CMS tools are easy to use and all our CMS's come with training.
Do I need a database on my website?
This will depend upon the amount of information you wish to be displayed on your website. If you have a lot of products and/or services, then it may be advantageous to have a database incorporated into your website. We will discuss this in detail with you and if a database is advised we will explain in detail exactly how this will work.
Can I have an e-commerce website?

Yes you can. We use Secure Servers (SSL) which have the latest encryption methods to ensure that your customers can buy from you knowing that the information they enter is secure and safe.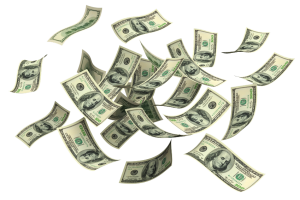 How much will a website cost me?
The cost of websites varie depending on the websites size and complexity. If you give us a call we will be glad to take the time to discuss with your website design requirements, and then give you a quote. If you need an idea on your website cost before calling Jungle Computer, Click Here to use our website quote tool.
Who owns the website once it is completed?
The website we design belongs to you completely. We will send you a copy of the website on CD "if requested". This copy is for your retention and if you want to use a different website design or web hosting company, you are completely and able to take that copy to them for use.
---
What is Search Engine Visibility?
Search Engine Visibility is our Search Engine Optimization (SEO) tool that helps you improve your site's search engine ranking, drive traffic to your site, and get your business found easily from all the major search engines, including Bing®, Google®, Yahoo!® and many more.
You don't need to be an expert to get started using Search Engine Visibility SEO services. If you can point, click and type, you can get great results. In fact, even the most discerning search engine gurus appreciate the easy-to-use SEO tools for generating keywords and identifying the top 10 SEO website issues.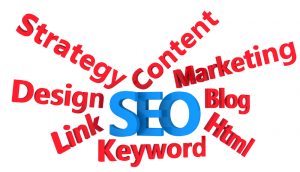 What is SEO, and why is it important?
If you want people to find your site, you need to get it listed with search engines. SEO is the process of making your website more "friendly" for search engines, which helps them categorize it and display it in relevant search results. Optimizing your site can improve its organic search result ranking, making your business easier to find when potential customers search for products and services related to your business.
Why should I choose Jungle Computer LLC. for my SEO services?
We know there are plenty of SEO tools out there, but as the world's number one domain registrar, we know the Web inside and out. We're passionate about this stuff, so we designed our SEO services to be as powerful as they are easy to use and cost effective. Got questions? Our award-winning, 24/7 support team is just a phone call away.
Search Engine Visibility works however you need it to. Our SEO tools analyze your website and help you identify search terms and keywords that can increase traffic on your website. Once you've placed the search terms and keywords in your website's content, use our one-click site submission tool to submit your site to the world's top search engines. For more detail, you can analyze and optimize your site with a wide variety of SEO tools, from our keyword generator to our site map creator.
Can I track my site's search engine ranking progress?
Absolutely!

You can follow the search engine ranking for your site, as well as those of your competitors using our detailed ranking reports. Plus, you can access several search engine reports including submissions, status, keyword ranking, and website traffic. You can get all of this and more with Search Engine Visibility SEO services.
---
What can email marketing do for my business?
Promotional emails are one of the most economical ways for any business to connect with customers. Research shows a message is five times more likely to be seen through email than on social media like Facebook or Twitter. That's why musicians use email marketing software to share their performance schedule with their fans, non-profits use it to get donations and photographers use it to promote their portrait services. It just works.
What is HTML Email?
HTML email refers to the programming code behind those bold, colorful emails you see in your inbox. For obvious reasons, HTML emails are far more effective than plain text emails. But don't worry – you don't need to know a thing about coding to use our email campaign software. You just need to know how to click and drag. The magic's on us.
What if I need help figuring it out?
We have a support team ready to help, 24/7. Got a question at 1 a.m.? No worries – we'll be here. Call (480) 624-2500 anytime.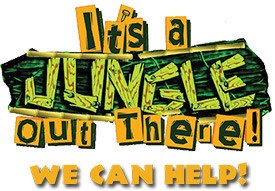 How do I know if my email marketing campaigns are working?
Email Marketing provides great statistics to show you how many people are opening, engaging with and sharing your email. There's no mystery or guesswork. You can even compare different emails side-by-side to quickly see which emails get the best response. Once you know what appeals to your readers, you can refine your emails for even better results.
What should I look for in email campaign software?
The ability to create clean, professional emails that look great – especially on mobile devices.
Excellent deliverability so your emails don't end up in the spam folder. This basically comes down to your provider's relationships with Internet Service Providers (ISPs) and the quality of their authentication tools.
Easy-to-understand statistics so you know how your emails are being received – how many are being opened, clicked on, what clients like to read.
What do I need to use this program?
A computer, an Internet connection and any of these web browsers:

IE 9 or later (PC),
Firefox 3 or later,
Safari 3 or later or

Chrome.

There's nothing to download or install ever.
Do I need any special skills to use it?
No.

Our email marketing service keeps all the clutter and technical stuff out of your way. From the drag-and-drop email composer to managing your contact lists, everything is easy to figure out. Even folks with the most basic computer knowledge can make email marketing masterpieces.
I don't have a contact list. How do I get started?
No problem.

We'll show you how to add one of our sign up forms to your website, Facebook page or at live events to start collecting email addresses. You can also import your contacts from Outlook or Gmail straight into our email marketing software. Every email you send includes an unsubscribe link, which keeps you from landing on spam blacklists.
What if my contact list outgrows my plan?
Once you purchase an Email Marketing plan, simply increase the number of contacts you need from inside your account. It's inexpensive and there's no need to upgrade your plan.
---
WordPress

®

is a blog- and Web-publishing platform that's not only easy to use, but recognized the world over as a standard in website creation. With its focus on aesthetics, Web standards and usability, WordPress is an open-source platform that lets you manage everything from a small personal blog to a large commercial site with hundreds of pages. Hundreds of thousands of sites trust their online presence to WordPress – and with Managed WordPress Hosting from Jungle Computer LLC., you can too.
What is Managed WordPress Hosting?
Built on our state-of-the-art Web hosting, Managed WordPress Hosting from Jungle Computer LLC. is the perfect solution for anyone who wants the power and simplicity of WordPress without the hassle of constant updates and technical adjustments.
More than just a simple install, WordPress is seamlessly integrated to your hosting so the moment you log in, you're able to build, edit and manage your site. We've also modified our servers specifically for WordPress, giving you a level of speed and security you can't get from a standard Web hosting plan.
And of course, our award-winning support is available 24×7 to help with any questions you may have. In short, there's no easier way to build and manage a fast, secure, reliable WordPress website or blog.
How does your version of WordPress differ from other installations?
It doesn't.

We start you out with the latest version of WordPress, the same one you'd download from WordPress.org. And anytime there's an update, we install it for you automatically. You never have to hassle with installing another update or worry about running an outdated or compromised version of WordPress.
Do I need to set up my database?
No.

With Managed WordPress Hosting, we take care of everything so the process is as easy as possible for you. Once you've purchased your plan, you can immediately create your website or start blogging.
If I have a WordPress site hosted somewhere else, can I move it to Jungle Computer LLC.?
Yes.

You can migrate your site over to Jungle Computer LLC. Managed WordPress in just one click. Either move it to your domain name or put it on a temporary domain, then just do a quick review and you're ready to publish.
After I purchase Managed WordPress Hosting, how do I get started?
Not sure how to create a blog or get started building your site using WordPress? Don't worry!
Your hosting plan is seamlessly connected to the latest version of WordPress, so all you need to do is log in and you can start building a site directly from your control panel. Not sure how to log in? Check "How can I access my WordPress control panel?"
And if you ever have questions, don't hesitate to contact our award-winning 24×7 support team. Our in-house WordPress experts can guide you through creating, updating or even promoting your website or blog.
How can I access my WordPress installation?
Type http://coolexample.com/wp-admin, where coolexample.com is your domain name, and that will take you directly to the Admin login screen.
---
SiteLock is one of our most powerful website security solutions. It not only scans your site for security gaps but detects malware that hackers could use to steal information, infect your customers or divert traffic.
If we find malware or holes in your site's security, we notify you by email so you can quickly close the gap and beat the bad guys to the punch. If you want automatic malware removal, choose our Professional plan. If you want automatic malware removal, choose our Professional plan.
For totally worry-free protection, our Premium plan not only finds and removes malware, it also scans for known website vulnerabilities on a daily basis.
Why do I need SiteLock?
Website security is vital to your business success. If people don't feel safe on your site, they won't come back. But if you can show visitors your site protects them from hackers and thieves, they're more likely to place an order or refer a friend.
Once our malware scanner confirms that your site is clear of known vulnerabilities and malware, the SiteLock Trust Seal can be displayed to your customers. Studies show that displaying this seal increases sales by more than 10%, with 70% of site visitors saying they look for a verifiable 3rd-party trust seal before submitting personal information to a website.
How does SiteLock work?
Our 360° website security scanner checks your website for common vulnerabilities, including phishing exploits, SQL injection flaws, and cross-site scripting (XSS). It checks your URLs, submits forms, posts comments, and performs other tests to find the web application vulnerabilities hackers use to break in.
SiteLock emails you the exact location of any malware or vulnerabilities it's found. With the Professional or Premium plan, our SMART malware removal tool automatically removes malware – no action needed from you.
Our security system not only protects you and your customers, it keeps your website from being blacklisted by search engines.
You can check your latest scan results anytime via our easy-to-read online dashboard. It delivers real-time reports in English, Spanish, French, German, Dutch, Italian, Polish and Portuguese (Brazil and Portugal), with more languages to come. For really thorny problems, SiteLock maintains an award-winning team of online security professionals ready to step in and get you back online in a hurry.
For really thorny problems, SiteLock maintains an award-winning team of online security professionals ready to step in and get you back online in a hurry.
How does SiteLock compare to other web security services?
A lot of products can tell you if your website has been infected by malware. What they can't do is fix it for you. With SiteLock, you don't have to worry about a thing – our vulnerability scanner checks your website daily, automatically removing any malware or suspicious links it finds (Professional and Premium plans only). It's like having your own website security guard on duty 24/7.
SiteLock beats McAfee Secure, Comodo Hacker Proof and CloudFlare hands down. In addition to the basics, SiteLock takes your site security up a notch by actually fixing what is wrong. Our Professional and Premium plans find and delete malware, keeping your site running clean and worry-free. SiteLock actually removes the malware it finds.
If I have an SSL Certificate, why do I need SiteLock?
An SSL certificate secures the information passed back and forth between visitors and your website (i.e. credit card information, login name and password) but it can't find malware or the other vulnerabilities hackers use to break in and do damage.
SiteLock not only finds vulnerabilities and malware, it automatically removes them from your website using our SMART malware removal tool. Our Professional and Premium plans complement your SSL Certificate, creating a hack-proof security strategy.
I have anti-virus software. Do I need Website Protection SiteLock?
Yes.

Anti-virus software protects your computer from malware and viruses, but it doesn't protect your website. And while it's invaluable, anti-virus software can't detect existing vulnerabilities in your site such as cross-site scripting and code injections. It also doesn't let you know when security threats and vulnerabilities have been found or how to fix them. SiteLock's malware scanner does.
I just bought SiteLock. Now what?
SiteLock setup only takes 5 minutes. Simply log in to your account, and click on SiteLock. Click Launch next to the account you want to use, and then provide the requested information.
If you already host your website with us, that's it! Website security scans occur every 24 hours – so check back to view the results.