Our Referral Program – Referrals from clients make us feel like the King of the Jungle. If you have contacts who are concerned about their business technology, tell them about Jungle Computer.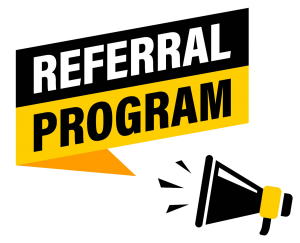 Because you are one of our valued customers, you already know the benefits of our services:
We help you increase productivity – less downtime translates into more work time
You sleep like a lion now – we take care of your technology.
You don't worry about your security – we protect your data and your network.
By recommending professional contacts – you can help them enjoy our great service and reap the rewards of a referral.
We don't monkey around.
Save a business from their IT concerns by filling out our referral program form …
IT'S A JUNGLE OUT THERE… WE CAN HELP!
Referral Program