We specialize in building affordable custom built websites!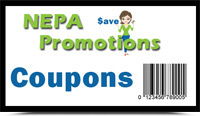 A professionally designed website is a key factor in forming a trust in your business. Jungle Computer has designed countless websites for big and small businesses alike: non-profit organizations, restaurants, attorneys, consultants, home builders, car sales, daycares and the list goes on and on. Your company's website will allow you to display your items for sale, phone numbers, hours of operation, directions, company information, menus and much more. Making this information available on the Internet will allow more people to find your business, and consecutively turn customer into sales.
Jungle Computer is a full service website design and eCommerce dynamo. We provide our clients with everything they need to be successful on the Internet, or as now its known "The Cloud". From initial website design and programming services to online marketing, Website Content Management Systems (WCMS), ecommerce software, and solutions, Jungle Computer prides itself on being your partner in all things Internet.
Buy Online or Call
570.970.6555