Privacy, Security, Service
Jungle Computer Respects Your Privacy:
Other than as described in this Policy, we will not give any information about you to others, without your express permission.
Information Collection and Use – Privacy, Security, Service
Our Web site uses forms in which you give us contact information (including your name, address, telephone number, and email address) so you can place orders, request information and support, and make product suggestions. For certain services, we may also request a credit card number, social security number or tax identification number, or other financial information. We will then create an account number for you.
We receive and store any information you enter on our Web site or give us in any other way, including through email, telephone, or other communications with our customer service department. If you contact us for support, we will keep an internal record of what support was given.
We use your information to contact you regarding functionality changes to our products, our Web site, new Jungle Computer services, and special offers we think you'll find valuable. If you would rather not receive this information, please see the "Updating Your Information" section below on how to change your preferences.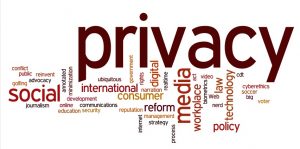 We may also use your information to present a co-branded offer with our partners or affiliates. If we collect information from you in connection with a co-branded offer, it will be clear at the point of collection who is collecting the information and whose privacy statement applies.
We use information gathered about you from our site statistics (for example your IP address) to help diagnose problems with our server, and to administer our Web site. We also gather broad demographic information from this data to help us improve our site and make your browsing and purchasing experience more enjoyable. This is not linked to any personally identifiable information, except as necessary to prevent fraud or abuse on our system.
Our site uses cookies to keep track of your shopping cart and receipts. We use cookies to identify you so you don't need to login each time you visit our site. They are linked to your customer number which is associated with the information in your account.
This site also contains links to other Web sites. Unfortunately, Jungle Computer is not responsible for the privacy practices or the content of such sites.
Security
This site has security measures in place to protect against the loss, misuse or alteration of the information under our control.
Updating Your Information
You may alter your account information or opt out of receiving communications from us and our partners at any time. We have the following options for changing and modifying your account information or contact preferences.
Sending Emails
We use emails to communicate with you, to confirm your placed orders, and to send information that you have requested. We also provide email links, as on our "About Us" page, to allow you to contact us directly. We strive to promptly reply to your messages.
The information you send to us may be stored and used to improve this site and our products, or it may be reviewed and discarded.
Compliance with Laws and Law Enforcement
We cooperate with government and law enforcement officials and private parties to enforce and comply with the law. We will disclose any information about you to government or law enforcement officials or private parties as we, in our sole discretion, believe necessary or appropriate to respond to claims and legal process (including without limitation subpoenas), to protect our property and rights or the property and rights of a third party, to protect the safety of the public or any person, or to prevent or stop activity we consider to be illegal or unethical. We will also share your information to the extent necessary to comply with ICANN's rules, regulations and policies.
Third Party Service Providers
We may at times provide information about you to third parties to provide various services on our behalf, such as processing credit card payments, serving advertisements, conducting contests or surveys, performing analyses of our products or customer demographics, shipping of goods or services, and customer relationship management. We will only share information about you that is necessary for the third party to provide the requested service. These companies are prohibited from retaining, sharing, storing or using your personally identifiable information for any secondary purposes.
In the event that we use third party advertising companies to serve ads on our behalf, these companies may employ cookies and action tags (also known as single pixel gift or web beacons) to measure advertising effectiveness. Any information that these third parties collect via cookies and action tags is completely anonymous. If you would like more information about this practice and your choices, click here.
Supplementation of Information
In order to provide certain services to you, we may on occasion supplement the personal information you submit to us with information from third party sources ( e.g., information from our strategic partners, service providers, or the United States Postal Service). We do this to enhance our ability to serve you, to tailor our products and services to you, and to offer you opportunities to purchase products or services that we believe may be of interest to you.
Contests/Surveys
From time-to-time, we may provide you with the opportunity to participate in contests or surveys. If you choose to participate, we may request certain personally identifiable information from you. Participation in these contests or surveys is completely voluntary and you therefore have a choice whether or not to disclose the requested information. The requested information typically includes contact information (such as name and address), and demographic information (such as zip code and age level – note that you must be 18 or above to enter). We use this information to notify contest winners and award prizes, to monitor site traffic, and to personalize our site.
We may use a third party service provider to conduct these surveys or contests. When we do, that company will be prohibited from using our users' personally identifiable information for any other purpose. We will not share the personally identifiable information you provide through a contest or survey with other third parties unless we give you prior notice and choice.
What Happens to my Personal Information if I Terminate my Jungle Computer Account?
When your Jungle Computer account is cancelled (either voluntarily or involuntarily) all of your personally identifiable information is placed in "deactivated" status on our relevant Jungle Computer databases. However, you should know that deactivation of your account does not mean your personally identifiable information has been deleted from our database entirely. We will retain and use your personally identifiable information if necessary in order to comply with our legal obligations, resolve disputes, or enforce our agreements.
Changes in Our Practices
We reserve the right to modify this Privacy Policy at any time. If we decide to change our Privacy Policy, we will post those changes to this privacy statement, our home page, and other places we deem appropriate, so that you are aware of what information we collect, how we use it, and under what circumstances, if any, we disclose it.
If we make material changes to this Policy, we will notify you here, by email, or by means of a notice on our home page, at least 30 days prior to the implementation of the changes.
Warranty & Return Policy
All computer systems sold by Jungle Computer are warranted to be free from defects for a minimum period of one (1) year from the invoiced date. The warranty covers our systems, and components, for a minimum period of one (1) year. All others items carry a (30) day repair or replacement warranty. All warranties on microprocessors and memory modules that have been mishandled, misused, or damaged, are voided.
Because all our systems are built to order, they may only be returned for upgrades or exchange if defective. No returns for a cash refund will be accepted.
Any Defective Products must be returned within 30 days from the invoiced date. Units that are returned will be tested, and if found to be defective the part will be replaced or repaired and shipped immediately.
Shipping Fees are Non-Refundable.
No returns, refunds or exchanges on used or refurbished parts and computer systems.
Defective items may be returned for replacement subject to the following restrictions:
All products must be returned in the original condition including all packaging, documentation, manuals, and accessories.
All returns must be shipped by UPS freight and prepaid.
Software and consumables can only be returned in there original factory sealed cartons.
Defective items will ONLY be exchanged.
All component returns found to be non-defective are subject to a restocking fee of 15% or $15.00, which ever is less, and all non product related fees (shipping, transaction, payment processing, and insurance) are not refundable.
Warranty on microprocessors and memory modules that have been mishandled, misused, or damaged are voided. Only those items that are determined to be free from damage will be exchanged or refunded.
All warranties do not apply to failure due to liquid spills, lightning, power failures, power surges, static discharge, operator error, virus infection, spyware, malware, file deletion, misuse, neglect, or mishandling.
---
Service Agreement & Terms of Service
The Customer is responsible for backing up data! By contacting Jungle Computer, you agree that Jungle Computer cannot and will not be held liable for any form of data loss, productivity loss, and hardware loss; actual or perceived. All known precautions will be taken while working with your computer; however, due to pre-existing hardware failures, viruses, or broken system files, Jungle Computer recommends using a regularly scheduled backup plan.
In-Home Service
Jungle Computer does offer a limited in-home service option. There are some services such as computer hook-ups, software installations, memory installation, and hard drive installations that may be performed on site. However, many services will be requested to be performed in-shop. Jungle Computer simply cannot wait 12 hours at your house while multiple virus scanners complete. Jungle Computer is a local shop with many customers; please remember that Jungle Computer would like to provide first-class services to everyone.
Diagnostics
Jungle Computer offers a FREE diagnostic. Your computer will be tested to find out what the specific problem is. You will receive an initial quote and then it will be up to you to decide whether service is carried out.
Unless prior arrangements are made, payment is due on receipt of invoice or work completion.
DEPOSIT is required for any hardware purchases. For obvious reasons, Jungle Computer will not purchase equipment or hardware for a customer without first having received payment for the total amount for said parts.
Jungle Computer is NOT responsible for refunding monies for parts that did not remedy your computer problems. It is the customer's responsibility to return said parts to the place of purchase for a refund.
Abandoned Items
Jungle Computer will hold your equipment for up to 30 days, at which point your equipment may be destroyed, erased and resold, or given away. Prior arrangements CAN be made to store your equipment for a longer period of time; it's understood that "things come up."
Security and Prevention
It is the customer's responsibility to apply updates and maintain a regular maintenance schedule. Jungle Computer is able to get your computer to a great working state; however, we cannot guarantee that your computer will stay that way! GOOD, updated antivirus software, Windows updates, and individual internet browsing habits all play a part in keeping your computer running correctly.
Data Backup
Customer Is Responsible For Maintaining A Backup Of Data On Computer Prior To Service Repair. Jungle Computer shall not be responsible at any time for any loss, alteration or corruption of any software, data or files due to pre-existing problems & diagnostic routines.
Privacy, Security, Service