Email all your customers before your first cup of coffee.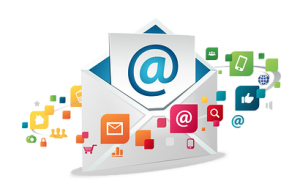 The most cost-effective way to connect with customers and prospects!
Email outperforms other marketing strategies, earning $43 for every $1 spent on average.+ It's the most cost-effective way to gain new clients and keep existing ones coming back.
Quickly add our sign up form to your website, Facebook page or blog. Visitors who sign up go directly into your mailing list. You can also upload your mailing list as a CSV file or just copy and paste.
more …
No matter the size of your business or project, Jungle Computer offers the creativity, experience and professional experience to make sure your online investment bring returns.
---
Jungle Computer LLC.
67 – 69 Public Square
6th Floor
Wilkes-Barre, Pennsylvania
18701-2500
Talk to a Jungle Computer Professional …
570.970.6555 | PHONE
info@junglecomputer.com