Original release date: January 09, 2008 | Last revised: October 01, 2016
Why are security settings for web browsers important?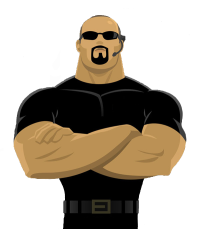 Your web browser is your primary connection to the rest of the internet, and multiple applications may rely on your browser, or elements within your browser, to function. This makes the security settings within your browser even more important. Many web applications try to enhance your browsing experience by enabling different types of functionality, but this functionality might be unnecessary and may leave you susceptible to being attacked. The safest policy is to disable the majority of those features unless you decide they are necessary. If you determine that a site is trustworthy, you can choose to enable the functionality temporarily and then disable it once you are finished visiting the site.
Where can you find the settings?
Each web browser is different, so you may have to look around. For example, in Internet Explorer, you can find them by clicking Tools on your menu bar, selecting Internet Options…, choosing the Security tab, and clicking the Custom Level… button. However, in Firefox, you click Tools on the menu bar and select Options…. Click the Content, Privacy, and Security tabs to explore the basic security options. Browsers have different security options and configurations, so familiarize yourself with the menu options, check the help feature, or refer to the vendor's web site.
While every application has settings that are selected by default, you may discover that your browser also has predefined security levels that you can select. For example, Internet Explorer offers custom settings that allow you to select a particular level of security; features are enabled or disabled based on your selection. Even with these guides, it is helpful to have an understanding of what the different terms mean so that you can evaluate the features to determine which settings are appropriate for you.
more …
---
Jungle Computer LLC.
67 – 69 Public Square
6th Floor
Wilkes-Barre, Pennsylvania
18701-2500
Talk to a Jungle Computer Professional …
570.970.6555 | PHONE
info@junglecomputer.com
480.624.2500 | PHONE Domain & Hosting Sales & Support ONLY …
Pennsylvania Contractor License:
# PA114006