From Wikipedia, the free encyclopedia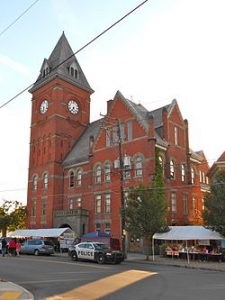 Honesdale is a borough in and the county seat of Wayne County, Pennsylvania. The borough's population was 4,480 at the time of the 2010 United States Census.
Honesdale is located 32 miles (51 km) northeast of Scranton in a rural area that provides many recreational opportunities, such as boating, fishing, hiking, hunting, skiing, biking, skateboarding, and rafting. Located in a coal mining region, during the nineteenth century it was the starting point of the Delaware and Hudson Canal, which provided for transport of coal to Kingston, New York, and then down the Hudson River to New York City. In the 19th century the expansion of railroads eventually superseded regular use of the canal.
---
Jungle Computer LLC.
67 – 69 Public Square
6th Floor
Wilkes-Barre, Pennsylvania
18701-2500
Talk to a Jungle Computer Professional …
570.970.6555 | PHONE
info@junglecomputer.com