From Wikipedia, the free encyclopedia
Carbondale is a city in Lackawanna County, Pennsylvania, United States. Carbondale is located approximately 15 miles due northeast of the city of Scranton in Northeastern Pennsylvania. The population was 8,891 at the 2010 census.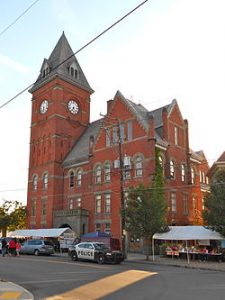 The land area that became Carbondale was developed by William and Maurice Wurts, the founders of the Delaware and Hudson Canal Company, during the rise of the anthracite coal mining industry in the early 19th century. Carbondale was the site of the first deep vein anthracite coal mine in the United States. It was also a major terminal of the Delaware and Hudson Railroad.
Like many other cities and towns in the region, Carbondale has struggled with the demise of the once-prominent coal mining industry that had once made the region a haven for immigrants seeking work so many decades ago. Immigrants from Wales, England, Scotland, Ireland, and from throughout continental Europe came to Carbondale in the course of the nineteenth and early-twentieth centuries to work in the anthracite and railroading industries.
---
Jungle Computer LLC.
67 – 69 Public Square
6th Floor
Wilkes-Barre, Pennsylvania
18701-2500
Talk to a Jungle Computer Professional …
570.970.6555 | PHONE
info@junglecomputer.com