Protect your computers …
MALWAREBYTES 3 & ESET Internet Security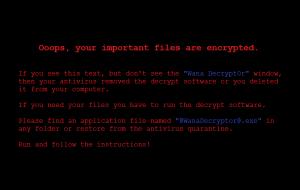 Why you need ransomware protection
In 2016, the U.S. Department of Justice revealed that the Internet Crime Complaint Center (IC3) had received nearly 7,700 public complaints regarding ransomware since 2005, totaling $57.6 million in damages. Those damages include ransoms paid—generally $200 to $10,000, according to the FBI—as well as costs incurred in dealing with the attack and estimated value of data lost. In 2015 alone, victims paid over $24 million across nearly 2,500 cases reported to the IC3.
Reports of two massive, global ransomware attacks are dominating the news. As workers in Europe are heading home for the weekend, ransomware is shutting down their systems. Here's what we know so far.
The ransomware is spread using a known, and patched, vulnerability (MS17-010) that came from a leaked NSA set of exploits that we reported on our blog in April. Our research shows the encryption is done with RSA-2048 encryption. That means that decryption will be next to impossible, unless the coders have made a mistake that we haven't found yet.
The demanded ransom of $300 per device and the potential risks to the public that come with the targets being big utility and healthcare companies seem to be in shrill contrast. We can only hope that the companies that were hit will be able to get their backups deployed quickly and can start the recovery from this cyberattack.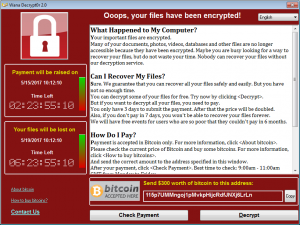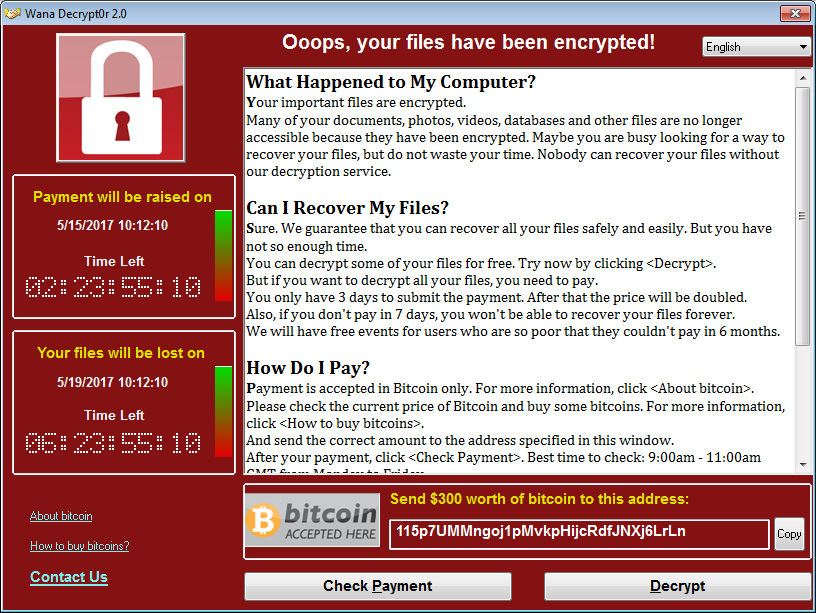 Protection
Consumers and businesses alike should be sure their systems and software are updated with all current patches in order to stop the spread of infection. Both our consumer product, Malwarebytes, and our business product, Malwarebytes Endpoint Security, already provide proactive protection against this threat. Malwarebytes signature-less anti-exploit technology blocks the infection vector, while our anti-malware technology blocks the payload pre-execution. Our anti-ransomware technology prevents users' files from being encrypted and will stop any future unknown ransomware variants. Malwarebytes combines multiple security layers with the best-informed telemetry to block an attacker at every stage of the kill chain.